It's been a massive year for sports marketing and we've followed the news, watched hours of incredible sport and kept up with all the latest trends. As 2022 draws to a close, it's time to share what we've learned over the past 12 months. 
Sustainability
With the overarching goal to cut global carbon emissions by 50% by 2030, there is no surprise that sustainability will be a massive driver for sports organisations. Certain sports, such as Formula E, have already achieved net-zero showcasing that this is an achievable goal. Large sporting events such as the FIFA Women's World Cup have set out a strong sustainability strategy covering waste minimisation, climate action and green buildings.  
Data Driven
The ways that sports organisations approach innovation and data have drastically changed. Even while we can't yet say that we live in a data-driven or innovation-first ecosystem, there has been demonstrable growth each year. Still, 83% of marketers say they use gut feel rather than data to make crucial decisions which we find surprising. Sports organisations should continue to use data to drive decision making in the quest for growth. 
Sports Business
With the digital developments and changing industry, the need to innovate to suit the requirements of important stakeholders – like fans, media partners and athletes – must be balanced against investment caution imposed by the economy. There will be several bumps along the road that need to be avoided in addition to an impending energy crisis and continuous supply chain problems. 
Web3 has engulfed the sports sector. There were many instances of cryptocurrency-based projects, sponsorship agreements and NFTs in early 2022. F1 and the FIFA World Cup now have sponsors in the form of Crypto.com, while Manchester United now has the blockchain business Tezos. NFTs were sold by Wimbledon, Manchester City, Red Bull Racing, Liverpool FC, and other teams on various exchanges, while fan token initiatives like Sorare forged partnerships with a huge number of groups and organisations, including PSG, La Liga, and Arsenal.
This type of innovation will continue to evolve but won't be concentrated on making money but focused on improving the relationship with fans.
Broadcasting and Streaming
With 80% of sports fans stating they prefer to watch sports via streaming platforms, there has been a dramatic shift in the sport broadcasting environment. With the 27% reduction in TV subscription services, fans are flocking to the internet and social media to watch sports via live streams. The bottom line is that teams, organisations and rights holders must live up to fans' expectations or viewership will continue to decline. The way that people consume sports information is evolving quickly and Nifty is best equipped to assist businesses in capitalising on this change.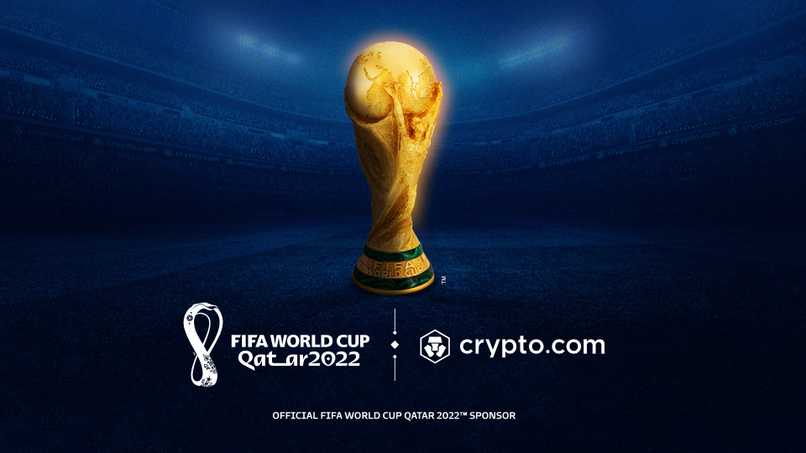 Tik Tok
TikTok has grown to be a significant player in the field of social media marketing and nothing's expected to alter that any time soon.
TikTok is putting more of an emphasis on business usability and enhancing targeting possibilities for advertising, so the platform will grow and improve for companies by 2023.
Sports organisations have tried to ride this wave by embracing a new-found freedom in their content. From innovative ways of announcing news to recruiting comedians for individual skits to leaning into meme culture. What's great is that we're seeing a slow death of repetitive, meaningless content. If sports organisations continue to create quality content that TikTok audiences want to see and as the monetisation tools on TikTok start to expand, organisations will be able to earn revenue from content they are already creating.  
ESports
Esports has experiences exponential growth over the past decade and we are excited to see what the industry has in store for 2023.
The evolution of esports in 2023 will be significantly influenced by the Metaverse, a network of virtual reality worlds that combine social components like online gaming, social media, augmented reality and cryptocurrencies.
The esports sector has grown as a result of technological improvements and some believe it has the ability to rival sports leagues like the NBA and NFL. Twitch esports viewers are expected to top 2.3 million in 2023, meaning that esports teams should be able to secure sponsorship.  
Women's Sport
In 2022, women's football broke records and captured the hearts of a nation. Around 365 million people watched the Women's Euro Championship in July, more than twice as many as 2017. A US women's friendly match against England three months later drew a record-breaking crowd of approximately 77,000 spectators to London's Wembley Stadium.
Brands have hurried to enter into relationships with teams and players as women's football supporters are more passionate than ever, becoming a highly engaged audience to market to. Currently, businesses and investors are realising the untapped marketing potential of other women's sports.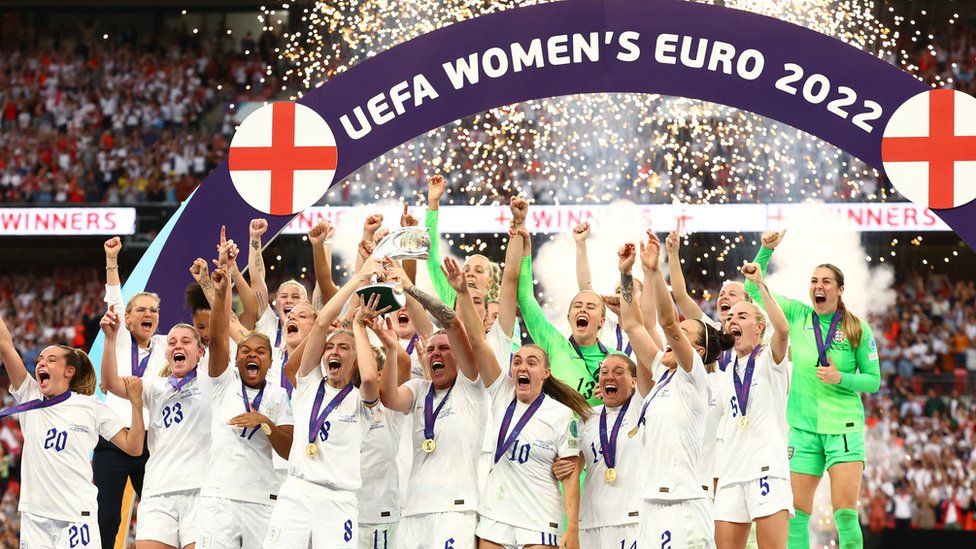 Mobile First
We know that mobile phones have been around for a while but it has never been more crucial for teams or sports fans to attract mobile device users. The experience that a fan has with a sports organisation, regardless of platform or device, should be seamless. For example, flexible ticketing options should be available to make purchasing easier on mobile device, so developing in-app purchasing is crucial.
More sports enthusiasts will watch games from the convenience of their homes on smartphones. According to FIFA, 83% of football fans use their phone while watching TV. Digitally native groups like Millennials and Gen-Z are more at ease than their predecessors in digital surroundings and are more likely to "second screen" during events. Whether they are watching at home or at the game, it can be difficult to keep supporters interested. 
While people are focused on devices, there are numerous ways for marketers to connect with them. Push notifications and SMS messages prevent them from scrolling and increase engagement. If you are aware of where your supporters are, contextual messaging can produce fantastic results. 
Fan Engagement
The value of fan engagement is growing as more organisations and events compete for the attention of fans. Star players become sought-after commodities when fans seek to relate to their favourite teams on a more intimate level. Building a culture where fans feel more connected to the team fosters advocacy and loyalty.
If you want to use messaging apps to enter new markets, you need to know which channel to concentrate on. You may save a lot of time and money if you can distribute content on several channels based on where your audience is focused. 
---
We expect to see a lot more trends emerge as the year progresses, but so far, it's looking like a great year for the sporting industry. Make sure that you are following our social media platforms to ensure you are always up-to date with the latest sports marketing news.